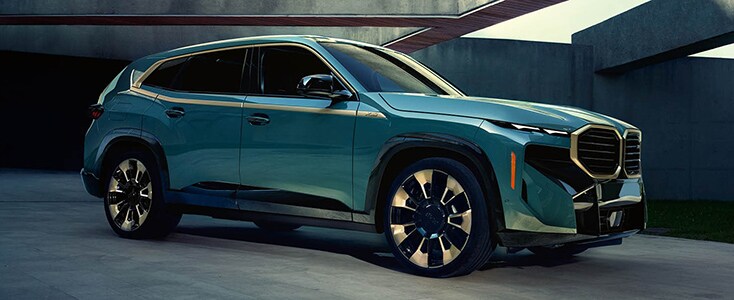 As part of the Patrick Dealer Group, Patrick Auto Body and Collision Center is certified to repair BMW, MINI, Volvo, Jaguar, Land Rover, Hyundai, and Genesis brands.
In the new age of electric vehicles, we are also electric vehicle certified in electric car body repairs. This is important because brands like BMW, MINI, Volvo, Jaguar, Land Rover, Hyundai, and Genesis are moving towards using more carbon fiber materials in their EV and Hybrid vehicles.
There are many benefits in using carbon fiber in a car. The structure of a carbon fiber material is extremely stable. Carbon fiber car parts can absorb large amounts of impact energy. This means that, used in the right places, carbon fiber helps to increase vehicle safety. Another advantage of carbon is its low specific weight.
The EV's inner structure is called a "space frame" and is made of strong, lightweight aluminum - and for additional weight-savings, the wheels are also made of aluminum instead of steel. Using manufacturers molds, these aluminum parts are poured at a foundry.
When it comes to auto body repairs it's important to work with a body shop that is certified to work with aluminum and carbon fiber materials like Patrick Auto Body and Collision Center. 
Electric Car Battery Repair
Various metals are used in electric car batteries, each with their benefits. The most common metals are lithium, nickel, cobalt, manganese, etc. These metals are important for the battery's performance and lifespan, making them ideal for battery use. These high voltage batteries need to be repaired by a certified technician so it's important to work with someone who was trained to do so.
Electric vehicles (EVs) are becoming increasingly common, with many manufacturers currently offering models that plug in. Dozens more are expected to hit the market over the next few years.
We are certified as an Original Equipment Manufacturer repair center for all models of BMW, MINI, Volvo, Jaguar, Land Rover, Hyundai and Genesis Electric and Hybrid Vehicles. These certifications pre-qualify us to meet requirements for any new vehicles models that join the EV market.
BMW Utilizes Carbon Fiber in Electric Cars
Since sports cars are intended to be speedy, carbon fiber is the perfect material for decreasing the overall weight of a vehicle without compromising safety. BMW, Chevrolet Corvette, and Alfa Romeo have all included carbon fiber pieces in the bodies of their high-end cars for improved speed and energy efficiency.
Volvo Utilizes Carbon Fiber in Electric Cars
Volvo will be replacing some of the steel body panels with carbon fiber, that can also store power like batteries do. This will trim body mass while maximizing interior volume at the same time. These body panels could offer as much as a 15% weight reduction.